Okay, think about your average "tech conference." Now think beyond the series of dull talks, generic workshops, and obligatory networking that usually come to mind. DASH 2023 just made its entrance, and threw aside the familiar playbook! This wasn't your everyday conference routine - let's dive into the highlights that turned this event into a topic worth discussing. Read on for news on RapDev's consecutive Datadog award, the debut of the 'Tears of the SRE' challenge, Datadog's innovative AI features, the SPIN Happy Hour's blend of fun and charity, and of course, the awesome connections we made at DASH 2023.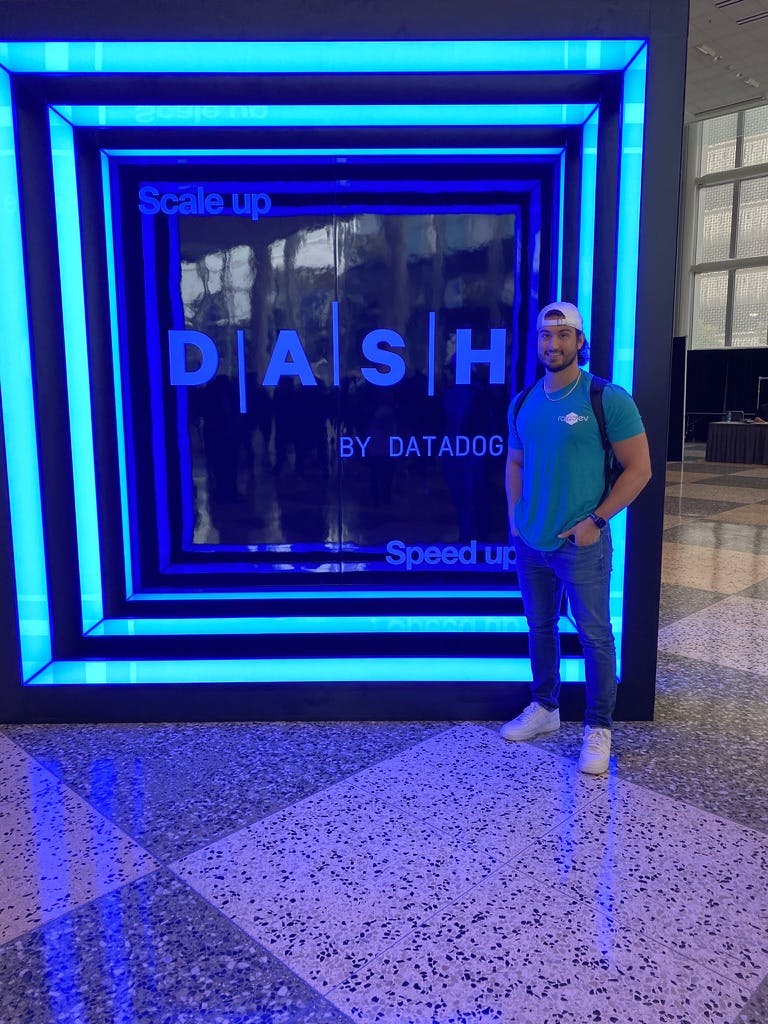 RapDev's Victory: Earning the DPN Partner of the Year Title
Let's kick this off with our highlight at DASH, where we proudly took home the title of DPN Partner of the Year - for the second year in a row, no less. What's our secret sauce, you ask? We work hand in hand with our Datadog partners; leaning in has helped RapDev become a force in the services and software game within the Datadog ecosystem. A true testament to our hard work and dedication.  We really live our mantra - "we win when our customers do".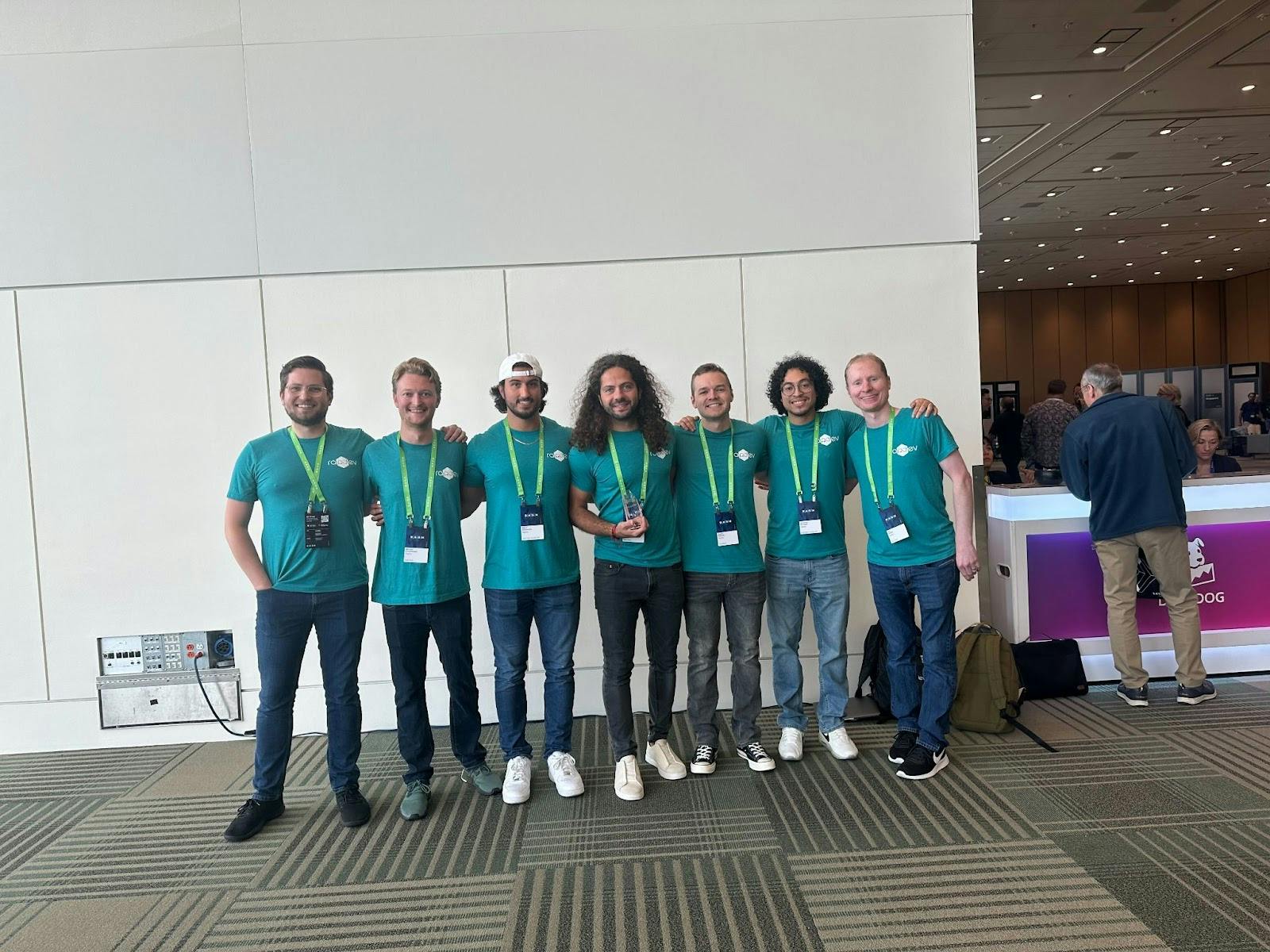 Partner Technical Challenge: Elevating the Game
Making its debut at DASH, the Partner Technical Challenge played out like a gripping tech thriller, right before our eyes. Named "Tears of the SRE," it might sound like a mashup of a video game and a drama series, but it dropped participants headfirst into a labyrinth of intricate questions that demanded serious platform smarts. Add in a twist of randomized teams and a ticking clock, and you've got a recipe for organized chaos. Despite a few bumps along the way, the challenge transformed into quite the spectacle and we even made a few friends along the way.  
A DASH Tradition: Unveiling the 2023 Keynote & Cutting-Edge Features
In a world where Artificial Intelligence (AI) takes the spotlight across media and culture, there's no escaping its impact. With tools like ChatGPT propelling the realm of Generative AI into new dimensions, accessibility knows no bounds - it's no longer confined to just developers. My anticipation soared as I waited for Datadog's revelation of their AI roadmap, and let me tell you, they did not disappoint.
Brace yourselves for a journey through LLM Observability, a lineup of 12 fresh integrations for the AI stack, and an in-house take on Generative AI through Bits AI. Datadog's focus? You guessed it - fusing AI observability with a bold venture into AI integration, all while weaving it seamlessly into their platform's fabric. Bits AI, nicknamed as your "DevOps copilot," brings a chat-like UI that correlates key data across the platform amidst incident remediation. We always anticipate Datadog to be at the forefront of future innovations, and we were right, again. 
SPIN Happy Hour: A Mix of Booze, Balls, and Bark
Imagine this: you're at a tech shindig, and suddenly an open bar materializes, ping pong tables pop up, and a gang of adorable rescue pups bursts onto the scene… It sounds like an overwhelming infusion of pure joy, right?
Welcome to the Datadog & RapDev co-branded Happy Hour at SPIN San Francisco! But hold on, there's more - RapDev, the champions of good times and puppy love, didn't just pour drinks; RapDev also chipped in $3250 (10$ on behalf of every Happy Hour guest) to support the San Francisco Society for the Prevention of Cruelty to Animals (SF SPCA)  - a hefty amount of drinks for a fantastic cause, don't you think?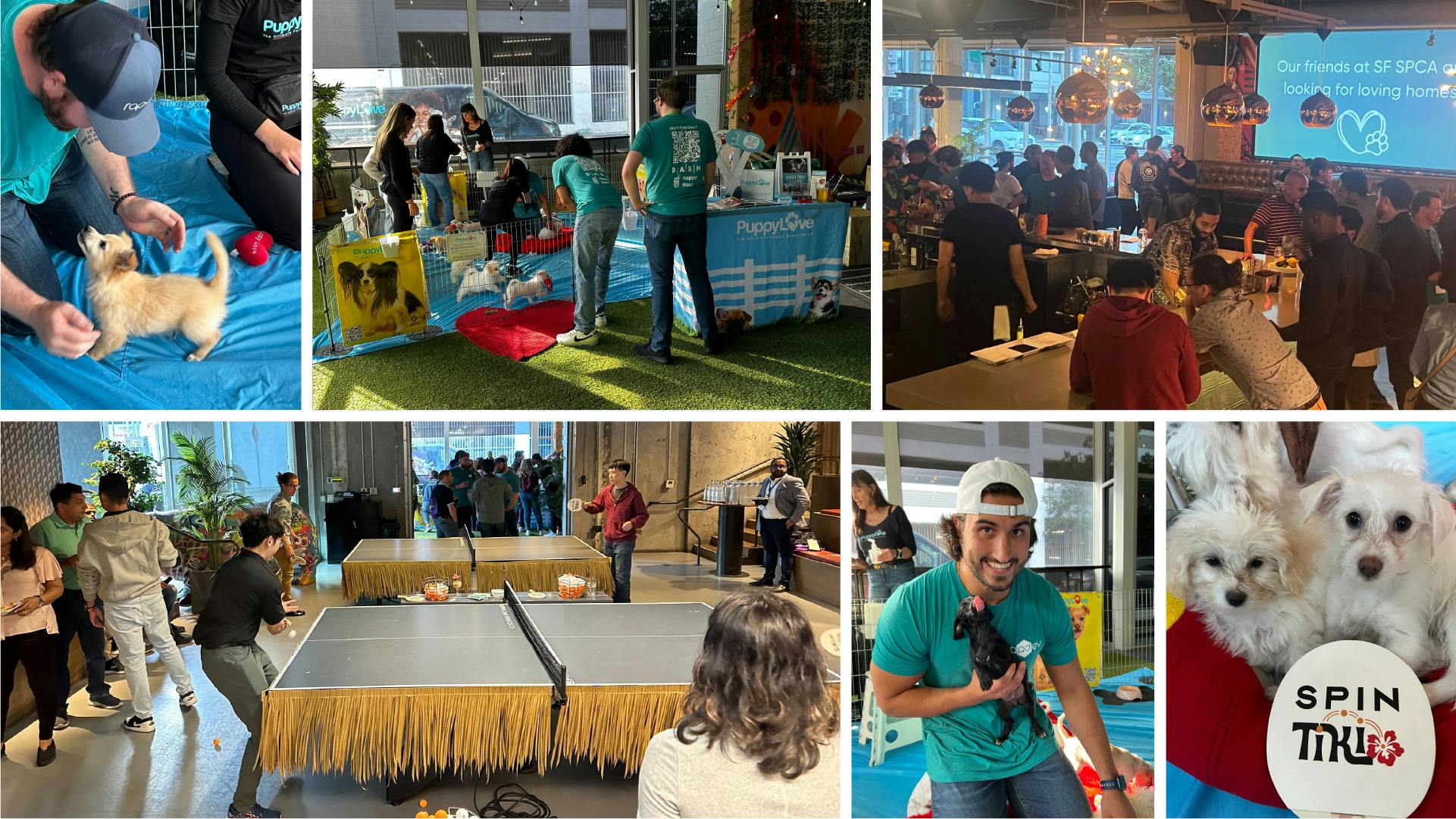 The Story of DASH 2023: Where Pixels and Personal Bonds Collide
In the narrative of #DASH2023, tech enthusiasts and partners found themselves caught in a whirlwind of experiences. This wasn't just about handshakes and pleasantries; it was about forming genuine, meaningful connections. From furry companions to heated ping pong duels, from the mind-teasing challenges to our esteemed award - Datadog hosted an event that definitely left a mosaic of memories that will outlast any software update. So, here's a toast to DASH, where tech mingled with camaraderie, and where standing out was the norm. Until we cross paths once again, keep your code tidy and your collaborations harmonious.
Stay tuned to watch our trip recap!