A Configuration Management Database, or CMDB, is the elixir of knowledge that contains information about an organization's hardware and software assets, as well as the relationships and dependencies between them. Rather like a Bible or a modern-day Wikipedia. A healthy CMDB makes managing, understanding, and reporting on our services much more effortless.  
In an ever-changing world where organizations are constantly transforming and adopting new technologies, asset and inventory management alone is not enough. We must keep pace with the world and manage our entire digital lifecycle in a more data-driven way.  
So what is a Service Graph Connector? 
A Service Graph Connector is a plug-and-play method designed by ServiceNow and its partners to ensure seamless integration with various third-party data sources. These are built on top of the existing IntegrationHub ETL application and leverage the  Identification and Reconciliation (IRE) engine to insert data into CMDB. And there is one thing we say about using IRE for your CMDB - you can't go wrong doing the right thing.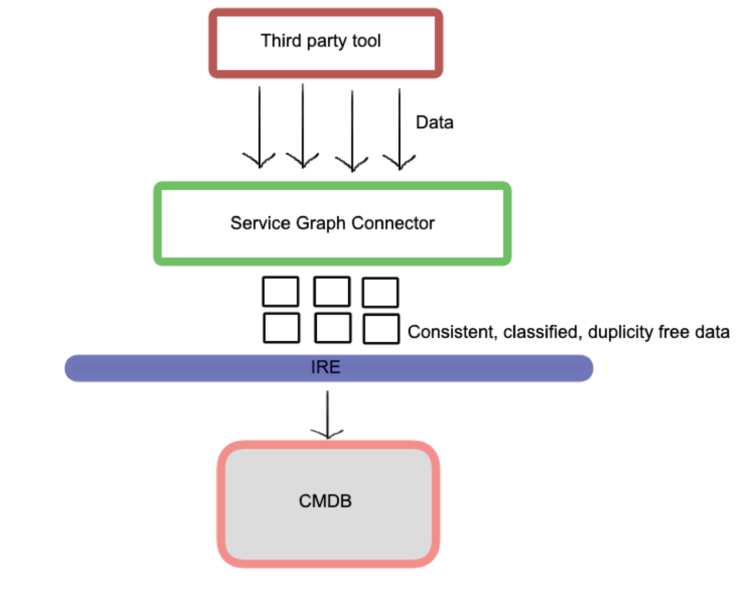 Backed by ServiceNow expertise and real-world validation with ServiceNow customers, they are effortless to deploy and can be trusted for your CMDB. They eliminate the need to write custom integrations while avoiding data quality issues such as duplicate CIs, misclassified data, and inconsistent attribute values. They also ensure that loaded data is up to date and that those connectors scale as data volumes grow. Also, they get updated constantly like all other plugins by ServiceNow and do not break during upgrades.
The connectors are super easy to deploy. You can install these from the Plugins menu. They come with a setup that guides you through all stages of installation. ServiceNow also has dedicated docs for all connectors currently in-store. These docs provide step-by-step instructions on how to use the connector and complete the setup, making them easy to use. 
Example Service Graph Connector module for JAMF and its guided setup.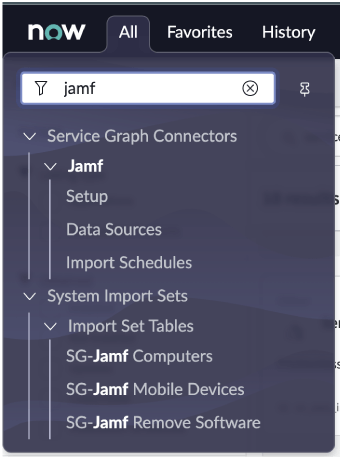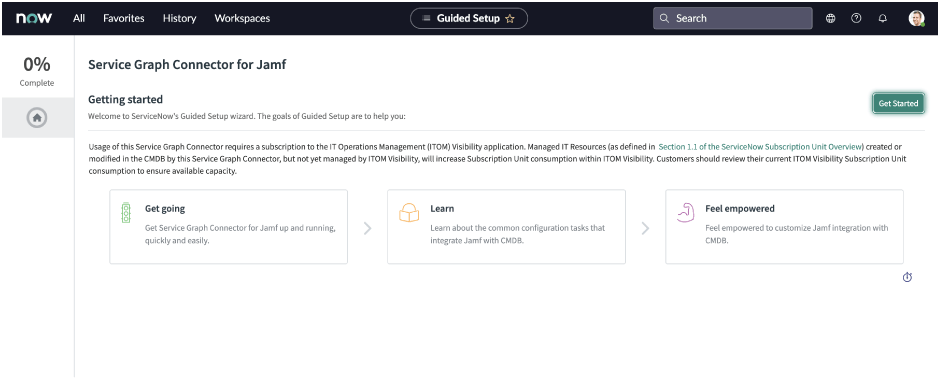 There are dozens of connectors available in the store for the most commonly used third-party tools, and new ones are added every month.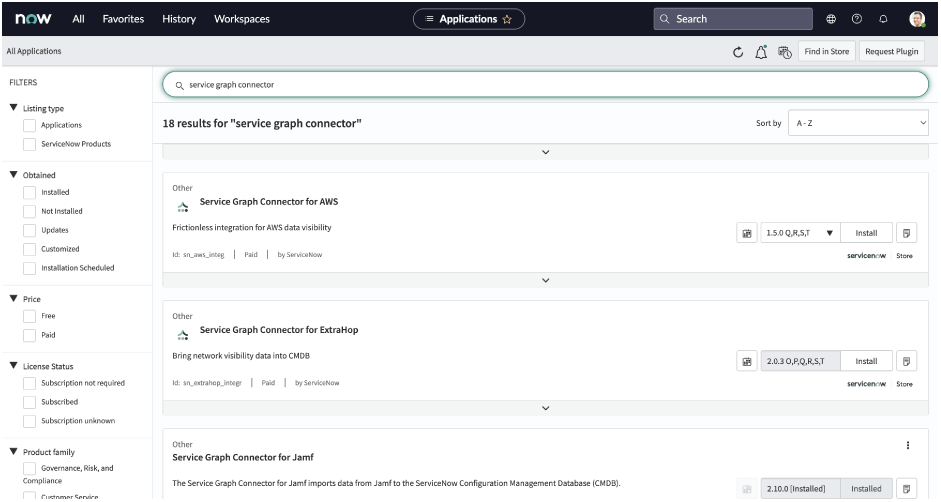 Using Service Graph Connectors, one can quickly populate the right data when and where it is needed. These are some of the specific benefits Service Graph  Connectors can help achieve:  
Reduces risk: There is a high level of reliability with them. However, if you have any difficulties configuring them, ServiceNow offers support. 
Minimize custom integrations: Plug-and-play technology makes integrating them with third-party software easier. This way, we can reduce the need to write custom integrations for each tool. 
Build a trustworthy CMDB: They are heavily tested, and ServiceNow ensures that they meet the three Cs: Completion, Correctness, and Compliance while populating your CMDB. 
Quick to deploy: They work out of the box and are fully compatible with ServiceNow's CDSM. Integrated with a guided setup, they can be deployed quickly with minimal input from the customer.
It is exciting to see ServiceNow come out with new connectors every few months, with dozens already in-store. We at RapDev have deployed several Service Graph Connectors for our clients. Our projects include Service Graph Connector for Dynatrace, Service Graph Connector for JAMF, Service Graph Connector for SCCM, among others.  
Service Graph Connectors are certainly a step in the right direction for your organization in terms of developing better solutions.