The need for monitoring and telemetry into your applications and infrastructure is constantly growing, and organizations like Box are no exception. Box is a cloud/SAAS content management and collaboration platform. It allows for file creation and sharing, co-editing, e-signing, classification and retention on its single, secure platform. 
Recently, I developed a Datadog Marketplace integration dedicated to monitoring Box Enterprise accounts. Once properly configured, the integration provides more detailed visibility into the users within your organization. You will be able to see the breakdown of users by their account status and high-level summaries about overall storage usage. The integration reports per-user metrics about their storage quotes and current usage, allowing you to see when users' storage is reaching their quota. Conversely, it will also provide insight into when resources have been over allocated and utilization is low. 
Additionally, if enabled, the integration will collect Box events and submit them to Datadog as logs. This is a very powerful feature considering the many different event types giving insight into the general day-to-day activities of users, as well as Box Signs, and finally Box Shield events. These Shield Events are important as they produce four different types of alerts: Suspicious Locations, Suspicious Sessions, Anomalous Downloads, and Malicious Content.  
With some additional configuration on this log source, you gain essential insight into potentially dangerous activity with your enterprise. 
The integration comes with an out-of-the-Box (pun intended) dashboard already populated with the different metrics collected by the integration, and if enabled, the stream of Box events. Find it here or feel free to reach out to sales@rapdev.io for more information!
Box Dashboard Overview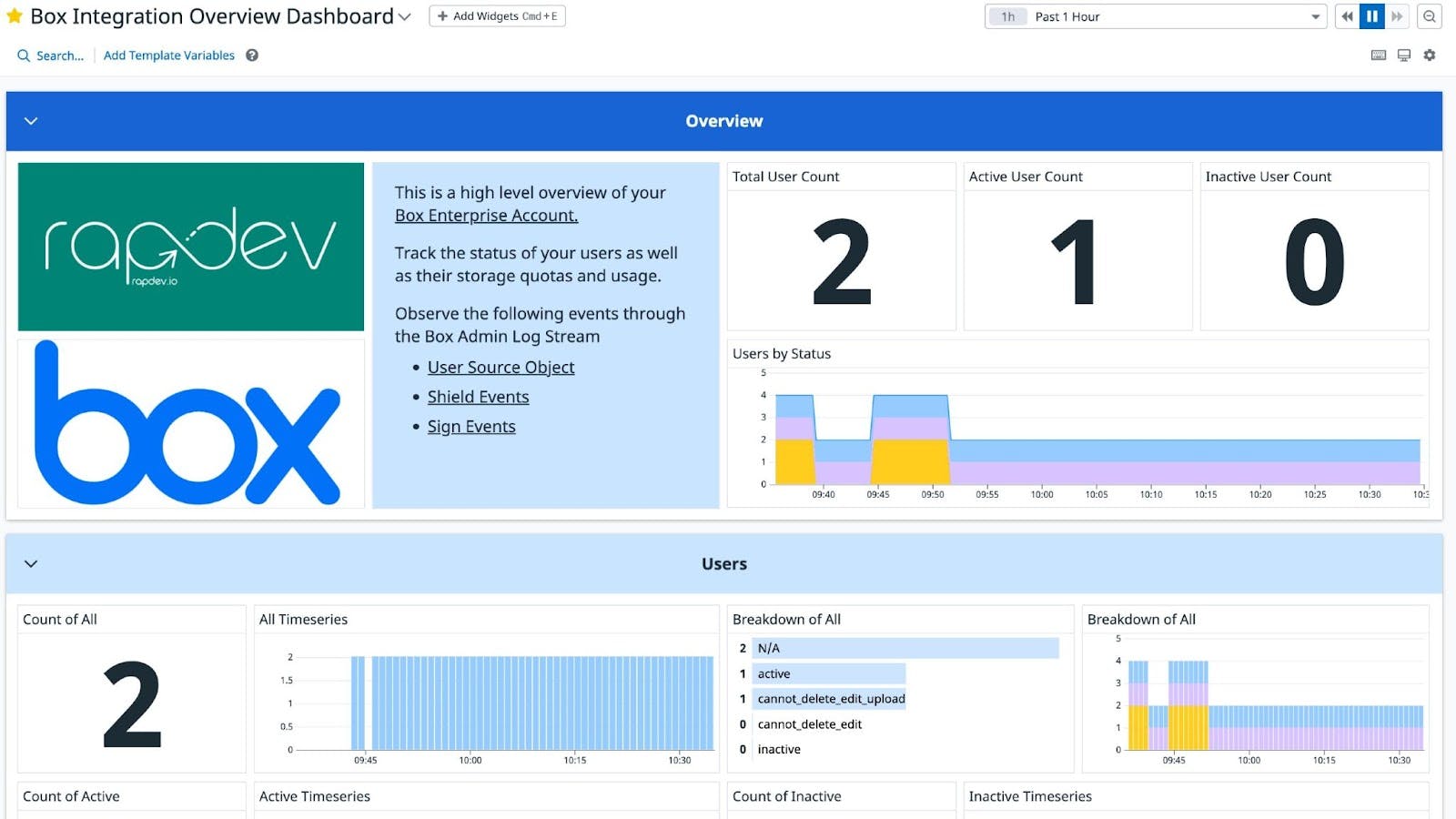 User Metrics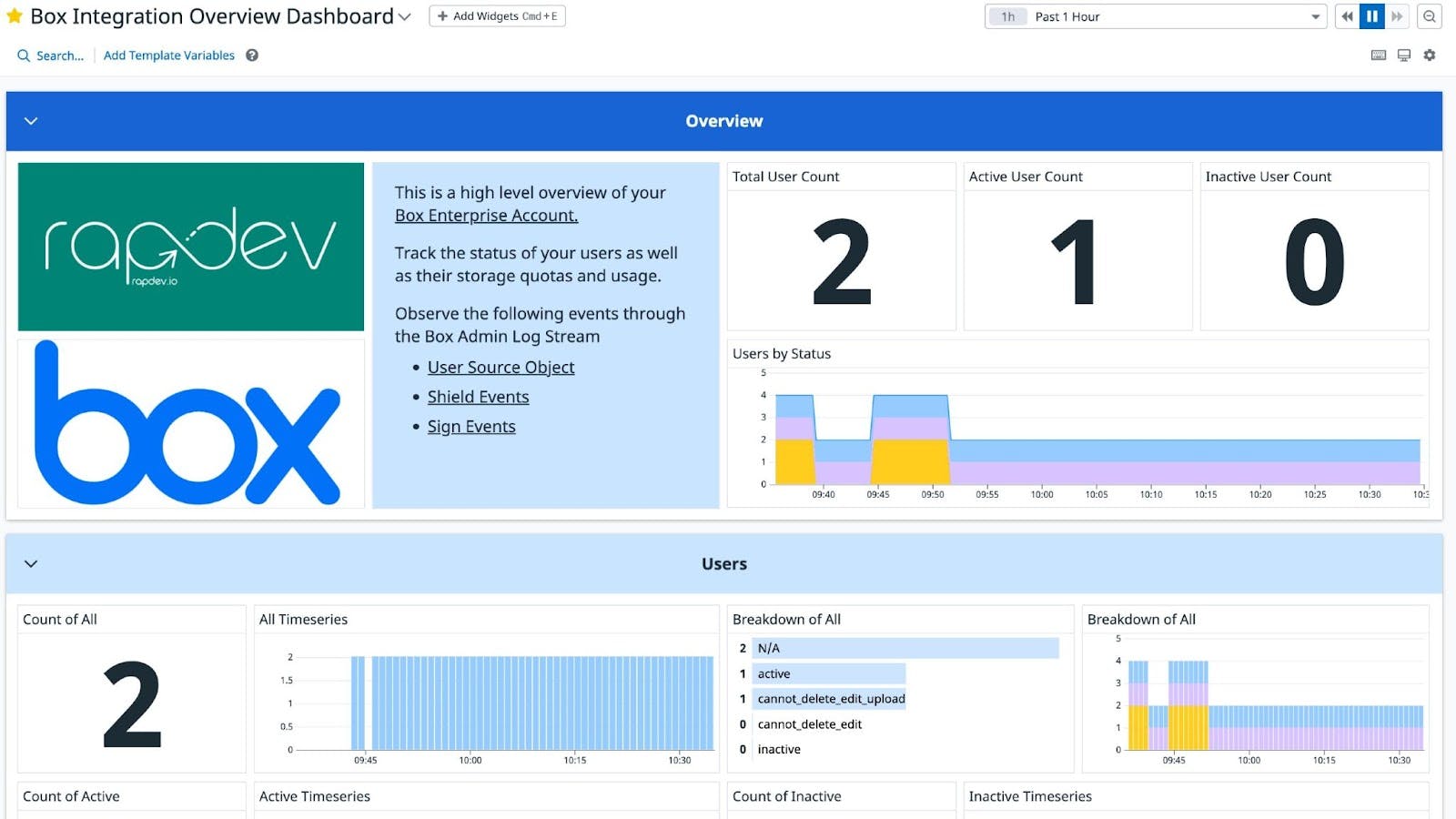 Storage Metrics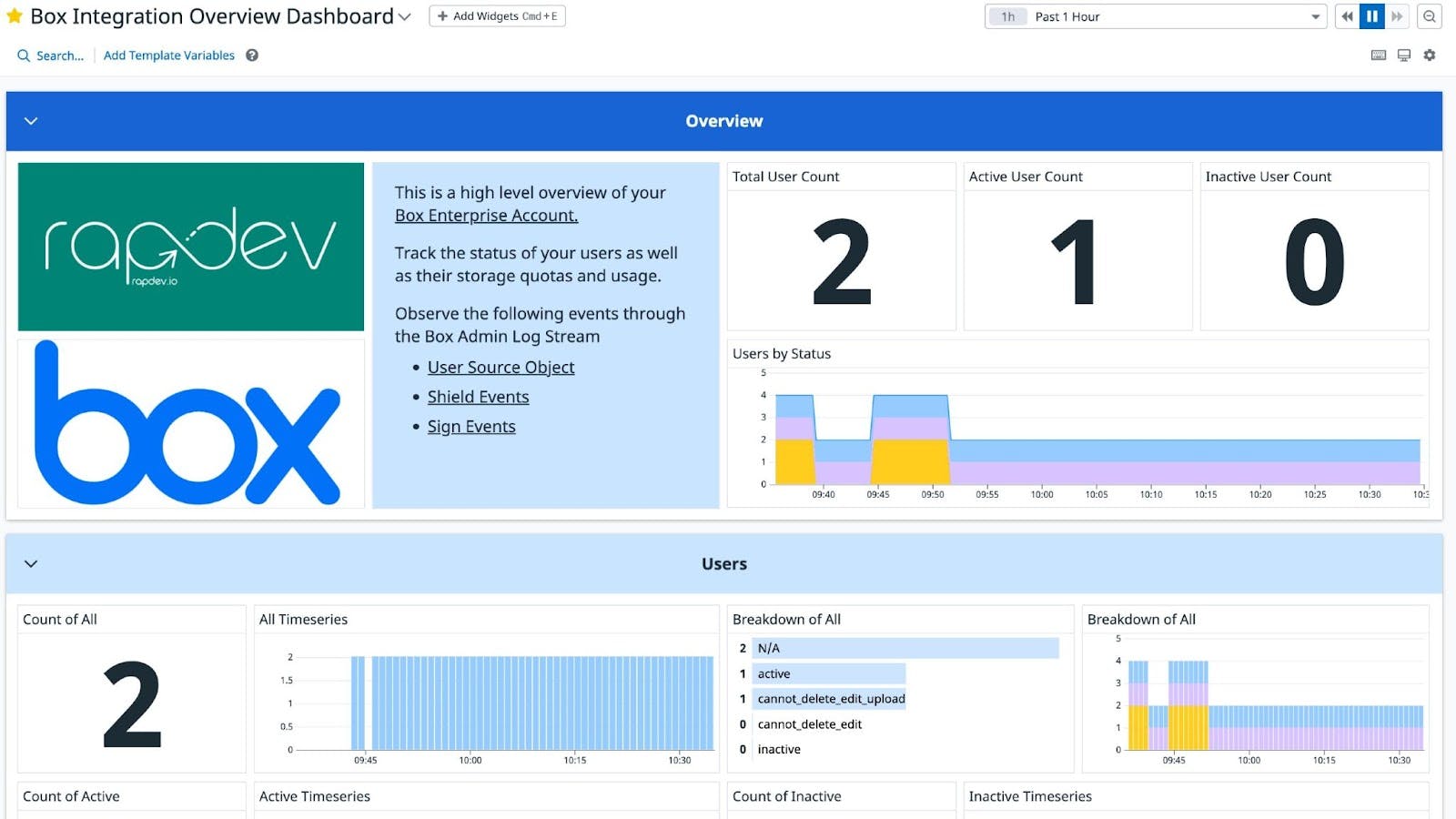 Base Admin Logs